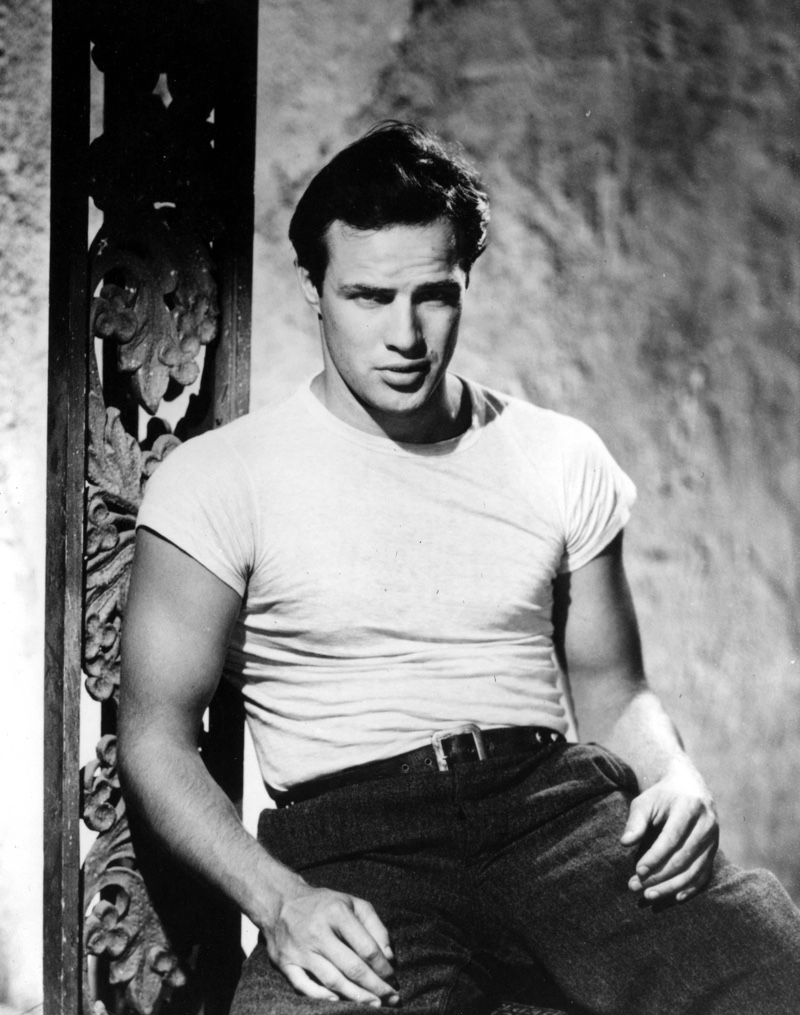 With an extraordinary career spanning sixty years, Marlon Brando remains not only an acting legend but an iconic figure of rebellious fashion on the big screen, despite his death in 2004. Born on April 3, 1924, in Omaha, Nebraska, Brando was reputed to have a way of "absorbing" some of how his friends would behave, a skill that would greatly benefit him in his acting career later on.
While Brando certainly is remembered for his portrayal of Vito Corleone in 1972's The Godfather, people look at his younger years fondly. After all, Brando blazed a rebellious trail in A Streetcar Named Desire (1951) and The Wild One (1953). His well-built physique and charisma only added to the slick effect conveyed by his outfits.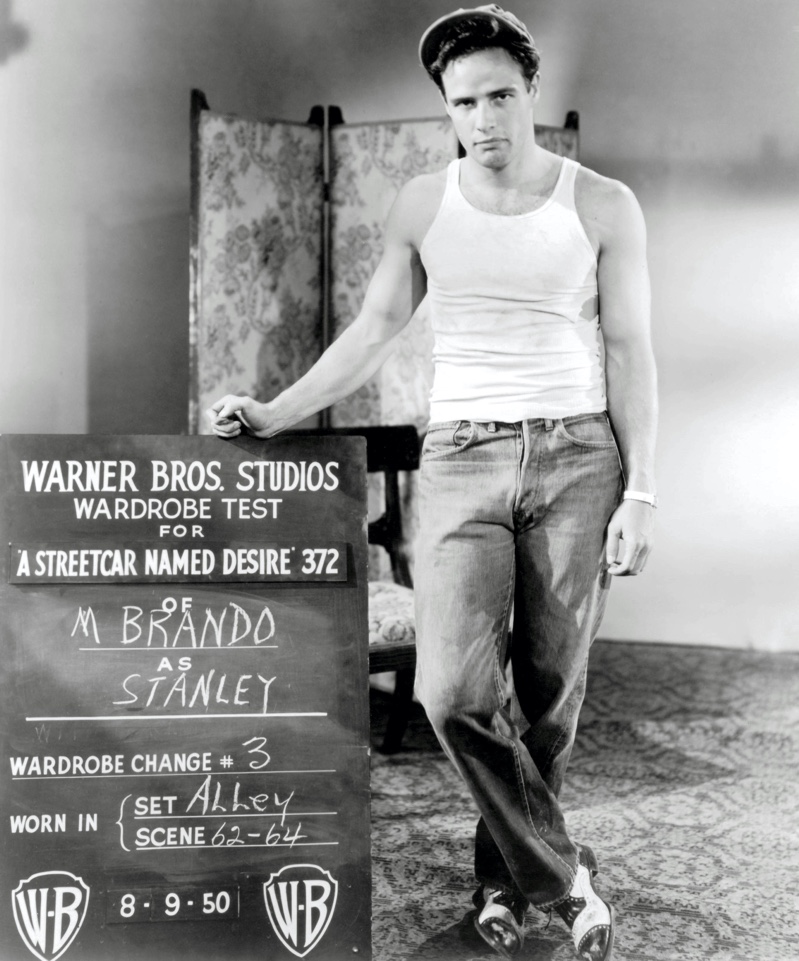 Marlon Brando Makes Waves in A Streetcar Named Desire (1951)
Marlon Brando captivated audiences on the big screen with the film adaption of Tennessee Williams' A Streetcar Named Desire, which made its debut in 1951. Brando played a sexualized brute and represented the ultimate bad boy, opposite his troubled sister-in-law Blanche DuBois (Vivien Leigh).
An image of rebellious youth, much like James Dean, Brando cemented a Hollywood image, captured in a simple fitted t-shirt and with piercing leading man features. Although the film was "immoral, decadent, vulgar and sinful," according to critics, it was a wildly popular film at the time and isn't a bad watch today either.
Marlon Brando Plays the Bad Boy in The Wild One (1953)
Marlon Brando's role in A Streetcar Named Desire was not his only time playing a bad boy. In 1953 classic The Wild One, Brando tackled Johnny Strabler, taking the starring role in the drama between motorcycle gangs. When people think about leather jackets in Hollywood films, Brando's portrayal of Johnny Strabler comes to mind with his dangerous leather biker jacket and biker cap fashioned in a tilt.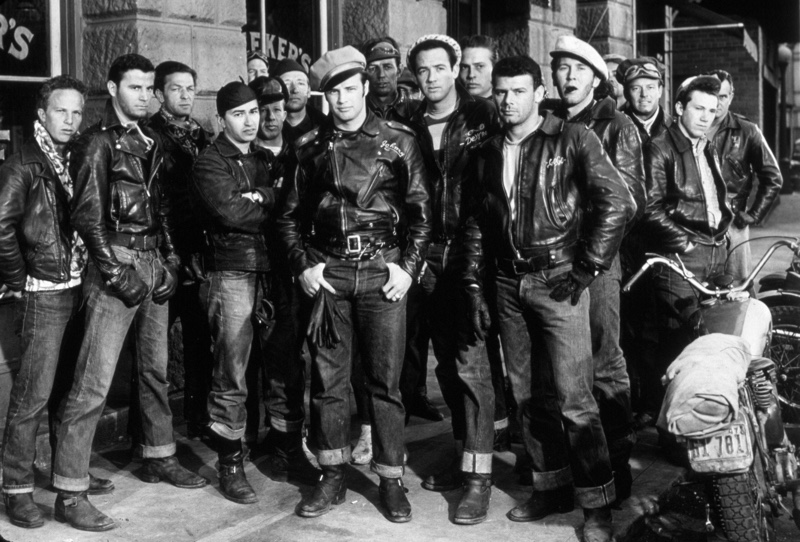 The leather biker jacket that Marlon Brando wears in this film is worth mentioning and one of a kind; first of all, the zip is centered slightly to the right so that an asymmetrical impression is given, and the words "Johnny" are engraved in cursive on the left shoulder. He polishes this look with a striped T-shirt (barely visible) underneath and a simple buckled belt. Despite being decades old, it truly seems that elements of Brando's cinematic outfits have stood the test of time.